Tibnor, which is a subsidiary of SSAB, supplies the industry in the Nordic and Baltic countries with steel, metals and machining services. Sales offices, warehouses and processing facilities are located in Sweden, Finland, Norway, Denmark and the Baltics. With one thousand employees, Tibnor has a turnover of SEK 8.2 billion.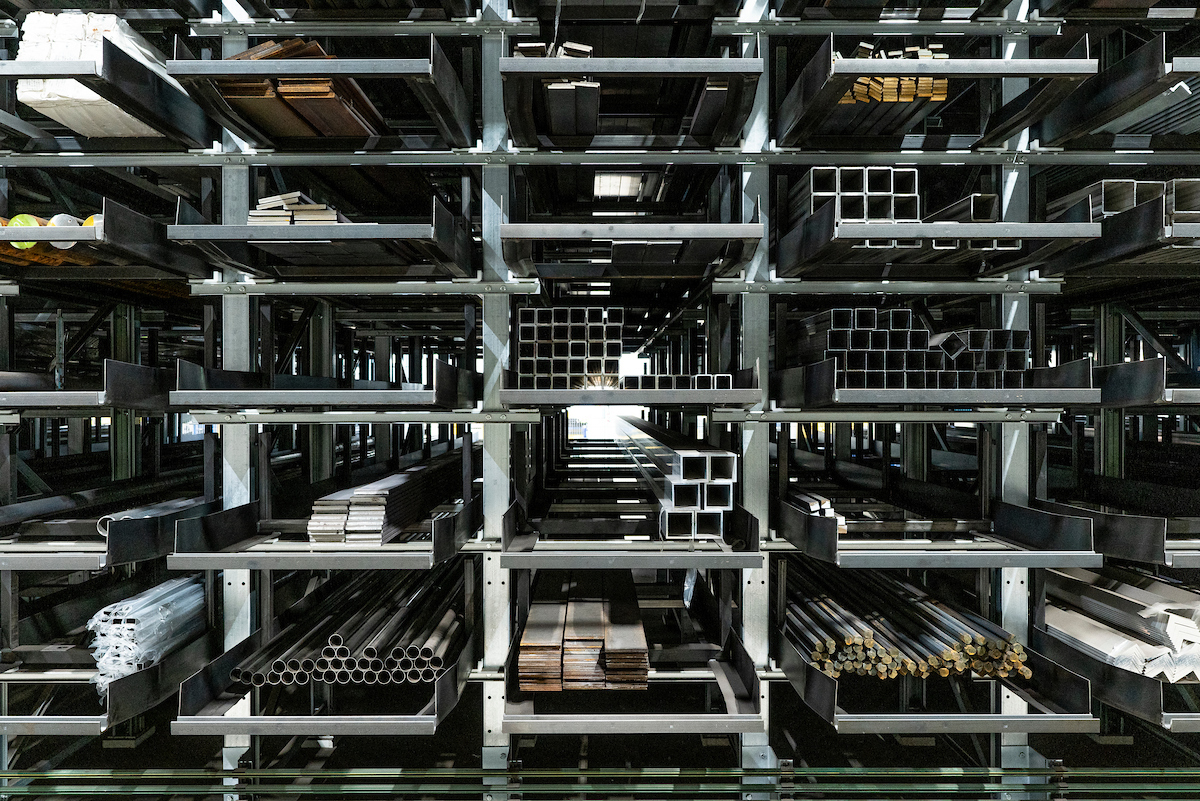 Strategy to digitalize and automate the supply chain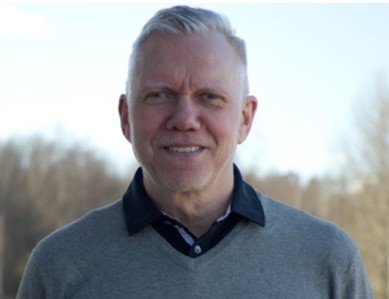 Urban Pettersson is Head of Business Development and Digital Transformation at Tibnor. He says that digitalization is of high priority in Tibnor. The goal is to reach 50 percent of automation in Sweden before the end of the year. The corresponding figure at the Nordic level is 44 percent.
Integration is our Google Translate. We will understand the customer's needs in a digital perspective and translate between the systems to automate the processes. A high degree of automation in sales, inventory and purchasing speeds up the processes with customers and suppliers, while increased data quality results in fewer errors in the supply chain. The fewer people that are manipulating data the better.
In total, Implema facilitates 230 active integrations that transfer business-critical data around the clock between some fifty of Tibnor's most strategic customers and suppliers.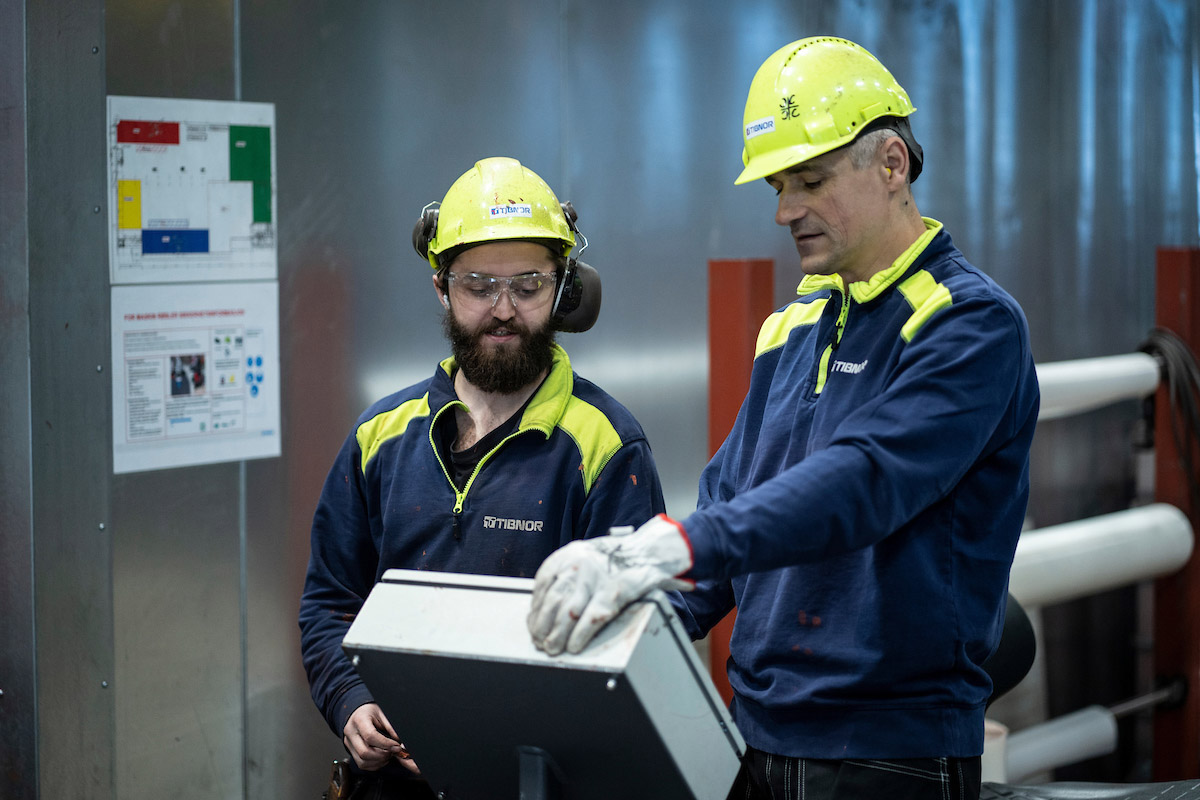 Implema also has an important role in keeping up with new technology, new trends and developments and to come up with proposals for new technology and new solutions.
This industry is transformning very quickly. We do not have a chance to keep up to date by ourselves and therefore it is important for us that we have a partner who can guide us in the technology, says Pettersson. We need to focus on our own business and at the same time we cannot maintain the pace of continuously increasing our knowledge in integration and digitalization. An external partner, who also takes full responsibility for operation and monitoring, makes us less vulnerable and we can sleep well at night.
Automation shifts focus from order receipt to delivery processes
Today, about half of Tibnor's order lines are received digitally. This means that Tibnor's salespeople have more time for sales rather than being order recipients. Business can be done around the clock with full transparency and faster feedback to customers and suppliers.
By digitalizing the process, we save between four and five minutes per order line, says Pettersson. Automation means that we get more long-term partnerships with suppliers as well as customers. With agreed cooperations and agreed prices for products and services, the business is already done. The operational activities can focus on call-offs and delivery, which saves time and money for both Tibnor and our customers.
A lot of administration and paperwork has disappeared. Forecasts are received digitally, increasing quality in purchasing. In a fully automated process, from delivery notice to invoice, customers place their orders in their own system. Orders are also received via Tibnor's customer portal or, with the help of a punch out solution, in the customers' own business systems.
When production is completed, the customer can see in their system that the products are on their way. Products are scanned with delivery notification and invoice in an automatic process.
Standardized process and an agile approach
Pettersson estimates that eighty percent in an integration project are operational issues. A large part is master data, prices, materials and various cross-references. The remaining 20 percent are technology related.
The process of starting a new integration project is simple and standardized today. In the first steps, a customer or a supplier, fills in a form with standard questions.
We have ready-made templates and concepts so that we at Tibnor can do a good preparatory work before the order for the next integration project is handed over to Implema.
In the next step, the business value is evaluated. When Tibnor decides to move on, a ticket is sent to Implema who appoints the project manager and starts the project. Implema, together with Tibnor and Tibnor's business partners, develops and tests the integration in an agile process before implementation and go-live.
I think an agile approach is very important. This is how you arrive at the best solutions, says Pettersson.
Automate the automation
To further streamline the introduction of new integrations, reduce project times and to get a faster on-boarding of new partners, Tibnor and Implema are working proactively to develop the collaboration.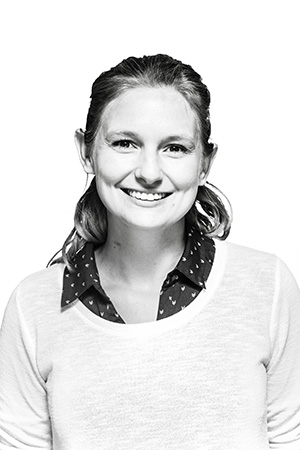 Jennifer Thoresson is Integration Consultant and Service Manager at Implema. She has worked closely together with Tibnor for several years. She believes that Implema has a much closer collaboration, and takes a larger and broader responsibility, compared to common EDI and integration partners.
Our common goal is to automate the automation. It should be as simple as possible to automate and improve the processes with the help of integration. We manage the projects, create relationships with the customer's customers and suppliers and guide through the entire process from start to finish.
It is important to have a personal relationship with the company you choose to work with, Pettersson concludes.
We have collaborated with Implema for almost ten years and it is a long-term partnership where we together develop the digital journey. We are not a customer and supplier but partners where you can trust each other and feel safe.